Mar 20, 2018 - The Anatomy of Sign Structures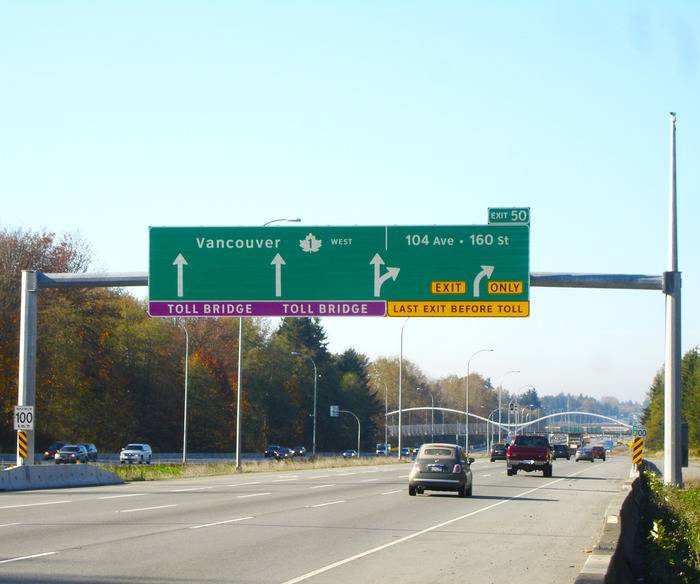 Effective road signs that are supported by sturdy sign structures help guide drivers looking for directions and exits, and direct the flow of traffic to avoid congestion on major roads and highways. For this, manufacturers of sign structures employ innovative design and industry-grade materials to create ideal structures that are ideal for highways across Canada.
Get to know the basics of sign structures from a leading manufacturer in Canada. See how sturdy, reliable, and weather-resistant sign structures make road signs effective:
What are Sign Structures?
In the most common terms, sign structures are traffic sign assemblies that are used to support and display road signs. These signs are essential for reminding drivers zipping through highways about the speed limit, as well as providing directions and signaling exits. Today, these structures are also fitted with monitoring systems and cameras, as well as open road tolling systems.
Depending on the roadway itself and where it is located, different types of sign structures can be designed by manufacturers to support appropriate attachments:
Toll gantry sign structure

Sign arm cantilever

Sign cantilever with decorative luminaire

Quad arm sign cantilever

Double Arm sign bridge

Single arm sign bridge

Double arm sign cantilever

Ferry toll booth double arm sign bridge

A-frame sign structure

Monotube sign structure

DMS(Dynamic Message Sign) sign structure.
Why Sign Structures are Widely Used
Canada is known for its varied climate, which is mostly defined by four seasons. With winter temps falling below 0 degrees celsius, strong winds, snowy roads and ice buildup, spring bringing lots of showers, hot summers, and windy falls, it's important various structures people rely on, such as road signs, remain sturdy no matter the weather. That's why manufacturers of sign structures know how important it is to engineer tubular steel for weather-resistance and high-volume performance, because traffic never slows down, and there will always be drivers on the road in need of speed limit reminders and directions.
Aside from the weather, sign structures are also engineered for durability in less than optimal road conditions. As roadways are never solely built on flatlands, and instead span curves and bumpy terrain, manufacturers know that sign structures should be stable to help ensure a smooth flow of traffic wherever Canadians are driving.
What Sign Structures are Made of
Sign structures are commonly made of tubular steel, a strong industrial material that's used in many structural applications. Tubular steel is durable, strong, easy to manufacture and install, making it the best choice for sign structures.
DMS and Other Modern Structural Attachments
More than speed limits, vehicular restrictions, directions, and upcoming exits, sign structures are now also used to support traffic monitors, cameras, and Dynamic Message Signs (DMS). These attachments have become essential in directing the flow of traffic and ensuring road safety. To accomplish their job, cameras, monitors, and DMS' require stable structural support, such as tubular steel sign structures. Overall, the use of sturdy, weather-resistant, and high-performance sign structures enable a safe and smooth commute for drivers across Canada.
Are you in the business of building modern, high-volume roadways? Nova Pole is a proud Canadian manufacturer of reliable and industry-grade sign structures. Browse our selection in Alberta, BC, and Ontario today, and get a quote for your project.