Jun 13, 2018 - Choosing the Right Street & Area Lighting Poles
The functionality of street and area light poles is multi-faceted, which necessitates the need for them to be highly durable, sturdy and weather-resistant. Most street light poles are engineered to support multiple luminaires to deliver more optimal lighting output to an area. A light pole suitable for illuminating a vast parking lot or other large outdoor areas may not be adequate for congested areas involving heavy traffic. The quality of material a light pole is made up of is another crucial variable that can impinge on its intended performance.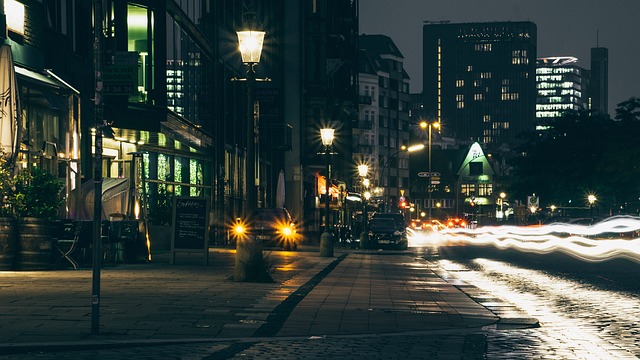 Before we delve into various factors to aid you with the selection of right street and area lighting pole, it is imperative to look into the desired performance expectations:
Key pointers about street lighting poles
A light street light pole is intended to be capable of withstanding the luminaire weight as well as varying degrees of wind and ice loads that it may encounter during its expected life. Wind is the primary force which light poles need to stand up against. Since the street lighting will play an extremely beneficial role in facilitating security and safety to pedestrians and other road users, there is an elevated focus on the dimensional and structural integrity of light poles.
You can find a huge variety in pole heights, shapes and sizes, as well as the quantity and size of the luminaire to be supported, along with other items that can be attached to the pole, such as a camera to augment the safety factor.
Beyond functional efficiency, a light pole also needs to be aesthetically pleasing and should blend seamlessly with the surrounding, like houses or other outdoor features. This is critical especially if you are working on a project in the area that already has many light poles installed. If the area is relatively new, you can have a bit of control in setting a specific style or tone to be adopted by future street lighting projects.
Things to know before installing an area lighting pole:
It's imperative to gauge if the light pole is up to the task, and for that, you need to pay attention to several factors which will guarantee your satisfaction with the final outcome:
Pole Height: A lighting survey is usually conducted to figure out the right height for a particular area. This survey also includes the number of luminaires for each pole, luminaire models, and the number of lighting poles.
Mostly the pole heights range somewhere between 9-14 feet, and in certain cases, a stand-in pole is used to determine the right height of the light pole. A general rule of thumb is to go for a height which delivers just the right amount of light spread, without causing excessive glare.
Speed of wind in mph: It is critical to consult local authorities to gather correct data on wind speed in the job site so that correct pole size can be installed. In areas with the open and flat terrain, wind-induced vibrations (harmonic vibration behaviour) are likely to occur that require special attention. Although it's extremely difficult to predict the happening of these vibrations, it's good to take preventative measures to allay the risks.
Harmonic vibration occurs when the pole is not properly installed with its intended components and does not carry the load for which it was originally designed. Straight square-shaped light poles have been found to experience the vibrations more than their counterparts, though experts recommend being careful with other shapes as well. You may go for round tapered light poles that are relatively less susceptible to fall into these vibrations.
The location of the pole is another crucial aspect that cannot be stressed enough when it comes to diminishing the impact of harmonic vibrations. Some common examples of such locations include bridges, high traffic areas, airports, large fields or parking lots. A possible solution to this can be to opt for a pole manufactured using materials with excellent fatigue life, such as aluminum and stainless steel - both proven to be effective in demanding weather conditions.
Environment: Special attention should be paid to areas in the vicinity of coastal regions because the poles are likely to be exposed to saltwater corrosion. Sewage treatment plants can also be the ground for corrosion-related conditions. So, you might need to get the poles coated with special finishes. The powder-coated finishes are great for most environments owing to their excellent colour retention and durability features. Bronze is the most commonly used option, though you can try out other colours as well.
Besides general purpose area lighting, the poles may also be used for other applications like a sign or building illumination. Such lightings are often located at different locations on the pole - an important consideration when deciding on the right type of light pole for your application.
Have more questions about different street light poles types and installation? Contact our team of experts at Nova Pole!