Jul 18, 2018 - Decorative Outdoor Light Posts - Combining Aesthetics with Functionality!
Come heavy rain, a snow storm or an unfortunate collision by a vehicle, a well-constructed outdoor light post can certainly take on whatever comes its way. The significance of outdoor light posts is well known when it comes to providing visibility, safety and security to pedestrians and other road users. Underlying the installation of outdoor light posts, there exists a whole nomenclature system that describes the right type of luminaire, right height of the pole, the appropriate distance between different poles, good pole material, top-notch finishing etc.
Beyond functional element, commercial contractors have lately begun to emphasize the aesthetics features of outdoor light posts to transform the overall look of the area. As a result, you'll find an array of decorative lighting poles, along with decorative accessories such as bases, arms, arm balls, caps and nut covers to support the lighting poles. This has indeed eliminated the dilemma faced by commercial lighting project managers who usually find it hard to choose between style and function. Not only decorative outdoor light posts perform the intended function of illuminating the area efficiently but also spruce up the surrounding area they are being installed in through their eye-catching designs.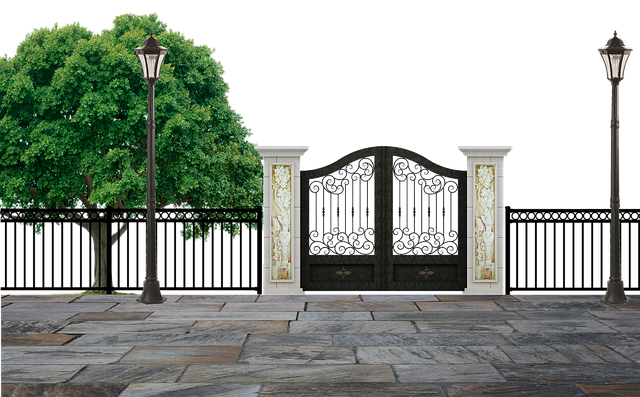 Choices in Decorative Designs!
By selecting the right kind of decorative outdoor light posts, you can make your property stand out, or at least certain features of it. Your imagination is the only limit, as you'll have a wealth of options to achieve the desired results, such as dramatic, sophisticated, sharp or soft.
With the motto that the light poles don't have to look plain always, Nova Pole, an outdoor light post manufacturer, has integrated quality decorative poles in its outdoor lighting products selection. Some of the decorative base designs are Henderson with transmission adaptor, Conflans structural base with access door, Vienna two-piece base, Chinatown two-piece base and many more - you're sure to find something which piques your interests and meets your project requirements. Once you have picked a base of your interest, you'll also like to navigate through appealing pole arms that hold the luminaire and should go well with the design of pole base. Some exciting arm designs by Nova Pole are Vernon 36 inches street arm, Scroll clover arm, Newport arm, Westminster pedestrian arm, Shepherd-street light arm and Marina lighting fixture arm. All these outdoor light post accessories are robust, being made of cast aluminum and finished with top-quality powder coating - ensuring extended duration of the visual appeal combined with functional performance.
Benefits of Decorative Light Posts for Commercial Settings
If you own the type of business that operates till dark, decorative lights posts can do wonders in instilling a sense of optimism in first-time visitors who might be potential customers. Not just during the night, these light poles can be your perfect ally in creating the best first impression even when it is 8 AM, thanks to their intricate yet sophisticated designs.
You can organize your outdoor light posts to be installed in a certain manner to create a harmonious effect, such as planning lights on entrance ways, gardens, walkways, water feature, and tree lines in such a way that each complements the other. By doing so, the overall aesthetics factor of your commercial building will be increased exponentially.
Moreover, a well and stylishly-lit commercial property gives an impression of being "cared-for" to an individual seeing it. This will give a gist to the customers of what they can expect from your business - a committed attitude, with a dedication to quality and attention to detail. That's the reason why you will see the best outdoor light posts installed outside buildings that are fully operational till midnights, such as restaurants and hotels. Coupled with the functional benefits, you have all the more reasons to invest in top quality outdoor light posts.
Some property managers are even choosing to install decorative lighting poles solely for aesthetic purposes - to transform the appearance of an otherwise architecturally monotonous place.
Seeking to enhance the outward appeal of your building? Decorative outdoor light posts will help you accomplish that, with additional perks of visibility and safety. Browse through Nova Pole's wide selection of decorative poles with accessories that can be availed at really competitive prices.
Feel free to contact us to discuss your specific project requirements!