Dec 06, 2018 - 4 Secrets to Picking the RIGHT Street Lighting Pole for Your Next Project!
Outdoor street and area lighting poles are a cornerstone in our communities and neighbourhoods. Although their presence goes undetected for the most part, the benefits that they bring can't be as easily dismissed.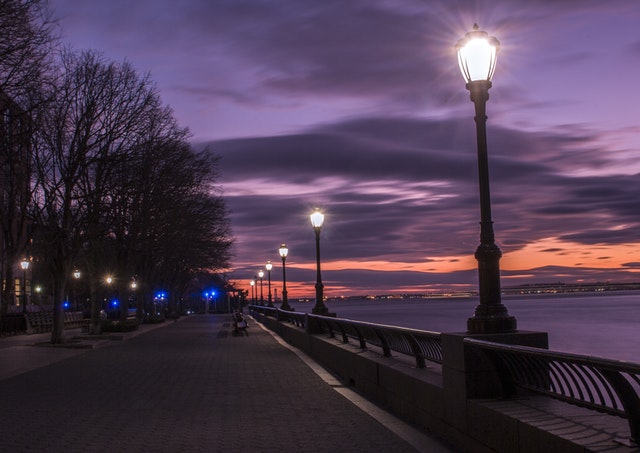 The Process of Picking the Right Pole For Your Project is a Lot More Nuanced
Lighting is only as effective as the poles that make it possible. Illuminating the area isn't as easy a task as it might seem. The key is to get the job done both efficiently and safely. Besides investing in industry-grade materials, you also have to keep an eye out for those poles that can withstand Canada's inclement weather conditions - especially in the brutal winter we're currently experiencing.
When you invest in the right solutions from trusted lighting pole manufacturers, you get the best of both worlds - and then some! Safety, cost-effectiveness, durability, security and more will be at your fingertips. Although, picking the right pole is about as easy as picking a needle from a haystack.
You also have to go for those options that complement the landscape and other constructional features such as telephone poles, houses, parks, storefronts, bus shelters and the likes in the immediate area. You might need your poles stationed in a parking lot, outside a country club or next to a municipal building. Because these poles are so visible and placed throughout the area, they really do influence the visual appeal of the neighbourhood as a whole.
Rest easy. We're not about to leave you unaided in your search. Here are the most integral factors to consider when looking for a pole that will bring life to your commercial design vision.
The Height
To achieve the right illumination coverage around the lighting pole, the actual height of the pole itself is just as important as the luminaires inside it. Most lighting poles range anywhere between 9 to 14 feet. Although with Nova Pole, you can get yours configured as you like. We cater to your dimension customizations down to the last millimetre.
To make sure you don't go overboard or underboard with the amount of lighting you're aiming for, make sure you collect plenty of photometric data. When it comes to whether or not the pole's height will cater to the intended visual appeal you're looking for, use a stand-in pole to get a rough idea before you make the final investment.
The Lifespan
You put so much into the project, now it's turn for your project to give back. No matter the visual appeal, your commercial lighting poles won't account for much if they do not have an extended lifespan during which repairs and maintenance are minimal. With so much on your mind, you don't need to redo past projects over and over again because you didn't invest in durable solutions right at the outset.
Using high-quality commercial aluminium alloy is a great start for your lighting posts, bases and poles. Even in demanding environments like high winds, icy landscapes and snowstorms, these poles will be able to hold their own and perform as promised.
The Design
Form and function go hand-in-hand with any commercial construction. The same goes for street lighting poles. Now that you've ensured that the pole caters to your functional needs, you want to ensure that it isn't an eyesore to spectators. Especially if your project is based in a new area, you get to decide how that area will look just by selecting the right pole! When it comes to established neighbourhoods, there is already a set tone to follow.
Regardless, at Nova Pole, we offer tons of colour and design options so that you aren't limited in your choices. Moreover, whether you're looking for davit poles, tapered poles, round straight poles or square straight poles, we stock it all!
The Lighting Options
Now that you have a pole in place, it's time to turn to the actual lighting option. High-intensity discharge (HID) lighting is a popular and effective commercial lighting solution. In recent times, however, LED outdoor lighting has become extremely affordable - great when it needs to be installed on a large scale! Do your research as there are many lighting options that will serve you well. Sometimes the lighting solution will be the first thing you settle on, in which case, it can drastically influence the type of lighting pole you invest in.
Would You Like Us to Shed Some Light on the Matter?
If you're still indecisive about the type of lighting pole that will best complement your commercial project, our team at Nova Pole would be happy to be of assistance. We answer the phone quickly and provide irresistible quotes that you simply cannot refuse! Call us at 1-866-874-8889.