May 26, 2020 - Electrical Poles Supplier - Utility Poles: Choosing the Right Manufacturer is Essential | Overhead Sign Structure Manufacturers
How do you go about selecting a good electrical poles supplier? Given that these projects are a huge investment and aren't easy to rework, it's important to choose carefully.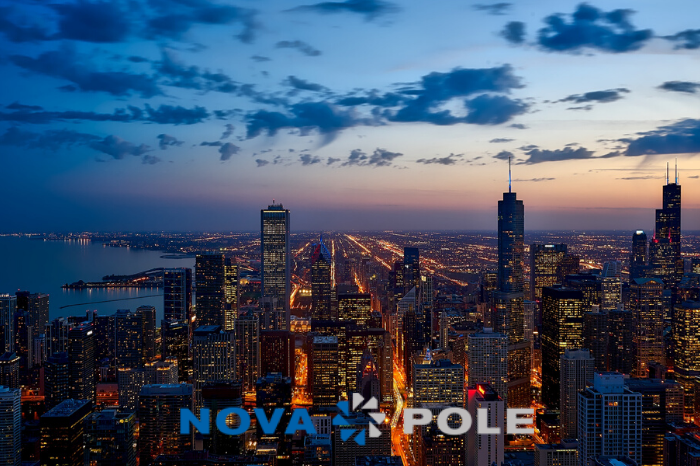 Nova Pole is a trusted utility pole manufacturer providing top-notch products by way of monotube sign structures, decorative poles, street and area lighting poles, transmission poles, specialty poles and more!
Structural Integrity for Every Application
We are involved in manufacturing, installing and servicing a range of tubular steel poles - no matter your application!
As you know, tubular steel poles are generally required to support area and street lighting. They must be able to provided unadulterated support even during drastic temperature fluctuations and in the face of extreme elements; snow, wind, hail, heat - a common occurrence in Canada.
Eeping these challenges in mind, Nova Pole designed products that can withstand a wind velocity of 11 MPH (160km/hr). Rest assured, the product is not only able to prop the lights themselves, but also the extra fittings, signals and signs.
Minimal Ongoing Maintenance Costs and Repairs
When you select a quality utility pole manufacturer, one thing is certain. You will receive a product that doesn't put a strain on your finances AND earns its keep.
Nova Pole puts this basic priority at the very forefront. Our poles are engineered to provide uninterrupted lifetime support - saving you labour and replacement costs.
You can be certain that they will not prematurely twist, break or bend or easily succumb to collisions. On top of that, at the very end of their lifespan, these poles can easily be dismantled and recycled to avoid negatively impacting the environment.
Unlimited Customizations and Stylistic Options
Customizing your utility poles adds character to the neighbourhood. At Nova Pole, you have a wealth of options to choose from whether you are going for minimalistic or sophisticated.
A handful of the decorative base designs that we offer are Henderson with a transmission adapter; a Conflans structural base with an access door, a Vienna two-piece base and several more!
Coming to arm options, there's no shortage of options either; 36-inch street arms, Newport arms, Scroll clover arms, Westminister pedestrian arms and more, al super robust, made from a high-end aluminum cast and coated with a high-quality powered finish.
Apart from bases and arms, we also offer a ton of exciting accessories so that you can get a higher degree of customization.
Bullhorns, banner and basket arms, tendon adapters, security hand holes systems and more. Just say the word and our technicians will be happy to help you find the perfect option.
With our help, you can have these installed in key areas that will benefit you the most and create a harmonious effect; walkways, gardens, tree lines, water features, entrance ways, to name just a few.
Turn to Nova Pole - a Trusted Electrical Poles Supplier in BC
City planners, architects, and designers alike are responsible for harmoniously deciding which structures are best suited for various applications.
Choosing the right structure for your project requires a keen level of research, ergo, it's important to weigh out all the plausible options prior to making a decision.
The MOST important step? Choosing the right supplier, of course! At Nova Pole expect great quotes, outstanding professionalism and high-end products that go the distance.
Contact us today!