Jul 13, 2021 - Five ways lighting poles enhance a summer atmosphere & keep your community safe!
With the summer in full swing, you are ready to enjoy the outdoor activities that the hot weather has to offer - and when the Sun goes down, you want to continue your outdoor activities with reliable lighting poles. At Nova Pole, we provide a wide range of outdoor lighting essentials including decorative and floodlight poles that enhance any atmosphere during the hot summer months.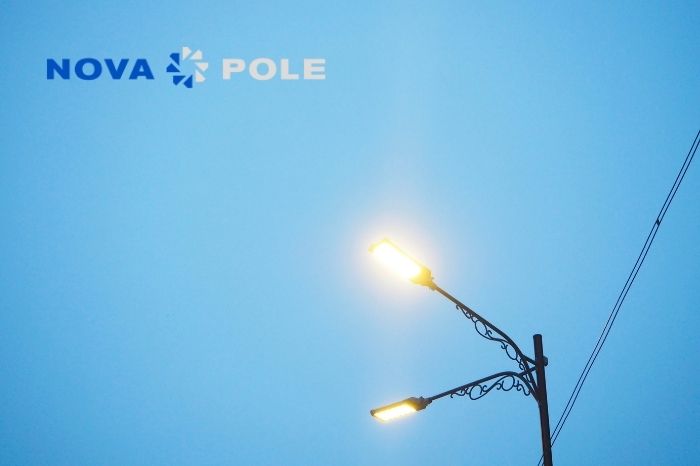 Our team of lighting professionals and manufacturers can help you plan your next pole installation and keep your city looking beautiful and connected. Illuminate your streets, walkways, patios and storefront this summer with durable infrastructures that are perfect for the job!
Call our team at 1-866-874-8889, briefly describe your requirements and we'll be happy to provide a custom solution at a great quote!
The pole installation process
When purchasing your lighting poles, one of the most important considerations will be your budget. The cost of installation will include the cost of materials, the labour and the equipment needed to install the poles. At Nova Pole, we can work directly with your requirements to ensure you will be getting the right poles for the specific area intended while guaranteeing your project has the correct lighting infrastructure.
Five ways lighting poles enhance summer activities
Outdoor lighting can help create a safe and inviting area that increases public safety and diminishes the areas of any hidden corners. Additionally, reliable lighting poles offer these five important advantages:
Proper lighting can help reduce accidents and injuries. Light poles play an important role in ensuring people can navigate dark roads, parking lots and walkways without losing their footing. Through properly illuminating the common areas that experience an influx of traffic, lighting poles decrease the chances of injuries caused by unlit areas and spaces.

Lighting poles create an inviting outdoor space. Adding a touch of elegance and flair to your space will increase the amount of traffic for your business and give you an elevated touch to your walking space. The proper lighting will have the public wanting to spend more time outside while increasing their security in a brightly lit environment.

Low maintenance and high durability year-round. Our outdoor lighting poles are built to last and are extremely durable during temperamental weather conditions including windstorms, hail and extreme heat.

Less need for repair. Installing tenacious lighting poles during the summer will reduce the need for constant repair, replacement or general maintenance. Additionally, the superior durability of our infrastructures makes them excellent against corrosion that can arise particularly in the summer months with the increase of rain and humidity.

Increased flexibility. Our poles come in a variety of sleek and attractive designs that can complement other surrounding fixtures including traffic poles and street signs. You have the option of exploring various bases and footings, custom sizes and accessories that will perfectly accommodate your pole selection.
We provide a stress-free shopping experience!
Don't rush, take it easy! Visit the Nova Pole website, go to the page that has the pole styling you had in mind and download the full-size printable cut sheet. This will give you access to all the dimensions, models and decorative options for each pole. You can browse through these at your leisure and arrive at the most optimal decision.
Ensure a safe and illuminated summer with reliable lighting poles from Nova Pole!
When purchasing lighting, decorative or floodlight poles, it is best to work with the pole manufacturing experts to get maximized results. We've been recognized for our excellent work with the prestigious Lieutenant General's Award for Engineering Excellence.
To learn more about our products and services, please visit our homepage for more information.