Sep 20, 2021 - Enhancing Lighting Pole Aesthetics with Base Covers
Lighting poles are important fixtures for their ability to brightly light public streets and areas. However, many people may not notice the importance of the base covers that support these lighting poles because they are always out of sight and on the bottom. Base covers are often overlooked as just part of the lighting pole, but they plan an important part in building an aesthetic for your landscape and ensuring the pole is secured.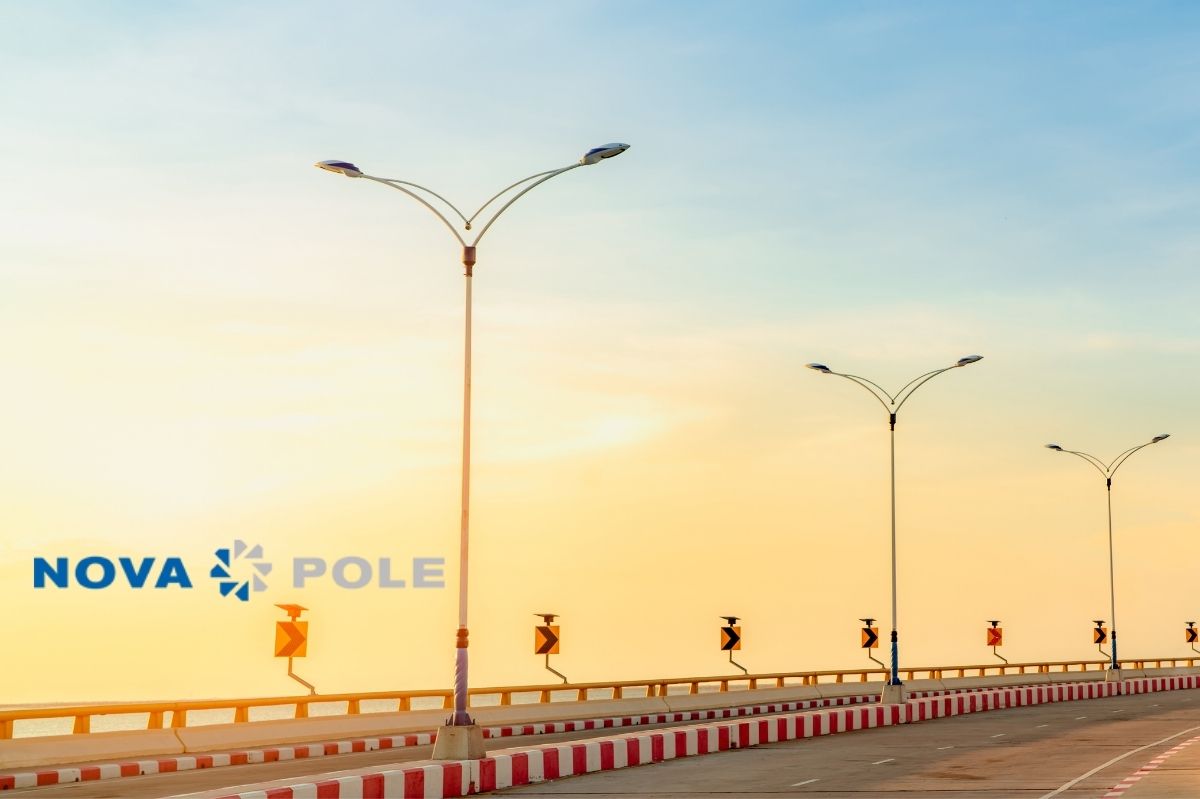 At Nova Pole, we manufacture floodlight poles and high quality, cost-effective tubular steel poles for a variety of clients. We're an established company with knowledge on the importance of lighting pole base covers and we'll provide several reasons why you should consider this product.
Why Do I Need Base Covers For My Pole?
When base covers are attached to a lighting pole, it is done to hide apparent anchor bolts that may be protruding from the pole itself. The reason why many choose different styles of base covers is to enhance the surrounding environment's aesthetic and landscape. A neat base cover also provides a clean, uniform look across several lighting poles.
Base covers can come in a variety of shapes, sizes, and colours, but you always want to choose one that fits the lighting pole and accents the area around it. They are also made out of two types of materials: ABS composite and custom steel. This helps the lighting pole and base cover to be properly connected and able to withstand any environmental elements.
Base covers can also cover base dimensions 18'' to 24'' round bases for lighting poles, as well as 18'' square bases. The top of the base cover is designed in-house to ensure that it fits a circular or square mounting base. It also has a patented ring assembly that makes it easier to fit any lighting pole base. Additionally, among the colours base covers can match include white, silver, bronze, and black. We'll provide consultation on your desired preferences before making the purchase.
All these features add to the attractiveness of a good base cover. They can help support and hide lighting poles in areas such as parking lots or public streets. Overall, the base cover compliments the look and feel of lighting poles and plays an important part in its functionality.
Why Do I Need Base Covers In The Fall?
Fall signifies the end of summer and the looming threat of winter ice and snow. It also brings with it a lot of changing leaves that have fallen on the ground. Although a base cover can be made to withstand these conditions, there is still a possibility that it can corrode over time, with the colour subject to fade and rust. Ultimately, base covers are meant to be used as proactive support for lighting poles. They can ensure they don't fall over in heaving rain, snow, and ice.
Overall, a good base cover won't compromise your lighting pole's integrity. If all else fails, we can make it easy for you to replace a corroded or damaged base cover. You won't need to compromise style for functionality. We can also accommodate different sizes and colours when looking for your replacement.
Does Nova Pole Deliver to My Establishment?
Yes. We can deliver your new base cover or purchased item to your establishment. It will arrive customized and easy to apply to the base of your lighting pole. As we are located in Ontario, Alberta, and Quebec, we can service a variety of areas and locations. Please be sure to provide us with your address and we can make sure your new base cover is delivered smoothly.
If you'd like to order a base cover or new lighting pole or have questions about our service, please call us at 1-866-874-8889 or contact us HERE.