Feb 15, 2022 - Have you scheduled your lighting pole maintenance check? The winter is the best time to do it!
Street lighting poles are made from the strongest tubular steel material to withstand the harshest of Canadian winters. However, like any large and regularly used infrastructure, they need constant maintenance to avoid consequential breakdowns. At Novapole, our street lighting poles are some of the best and most durable structures you can use for public streets, parking lots, or other open spaces. We provide routine maintenance on our products and will help keep your area illuminated.

Our Nova Pole team offers some of the strongest public infrastructures in the market at a great price and quote plan. We'll also do everything that is possible to keep street lighting poles working throughout the winter. To help you understand our processes, we'll break down the average lifespan of a street lighting pole, why they're essential for working in the winter, and some of the products we can provide you to get started.
"Nova Pole is a reputable cost-effective, high quality and volume producer of infrastructure products. We manufacture and market tubular steel poles for use in highway and street lighting, traffic signage, electrical distribution and transmission towers, wireless communication towers, high mast and sport lighting poles, transit poles, solar lighting and wind tower poles, plus an extensive line of decorative streetscape lighting poles and bases."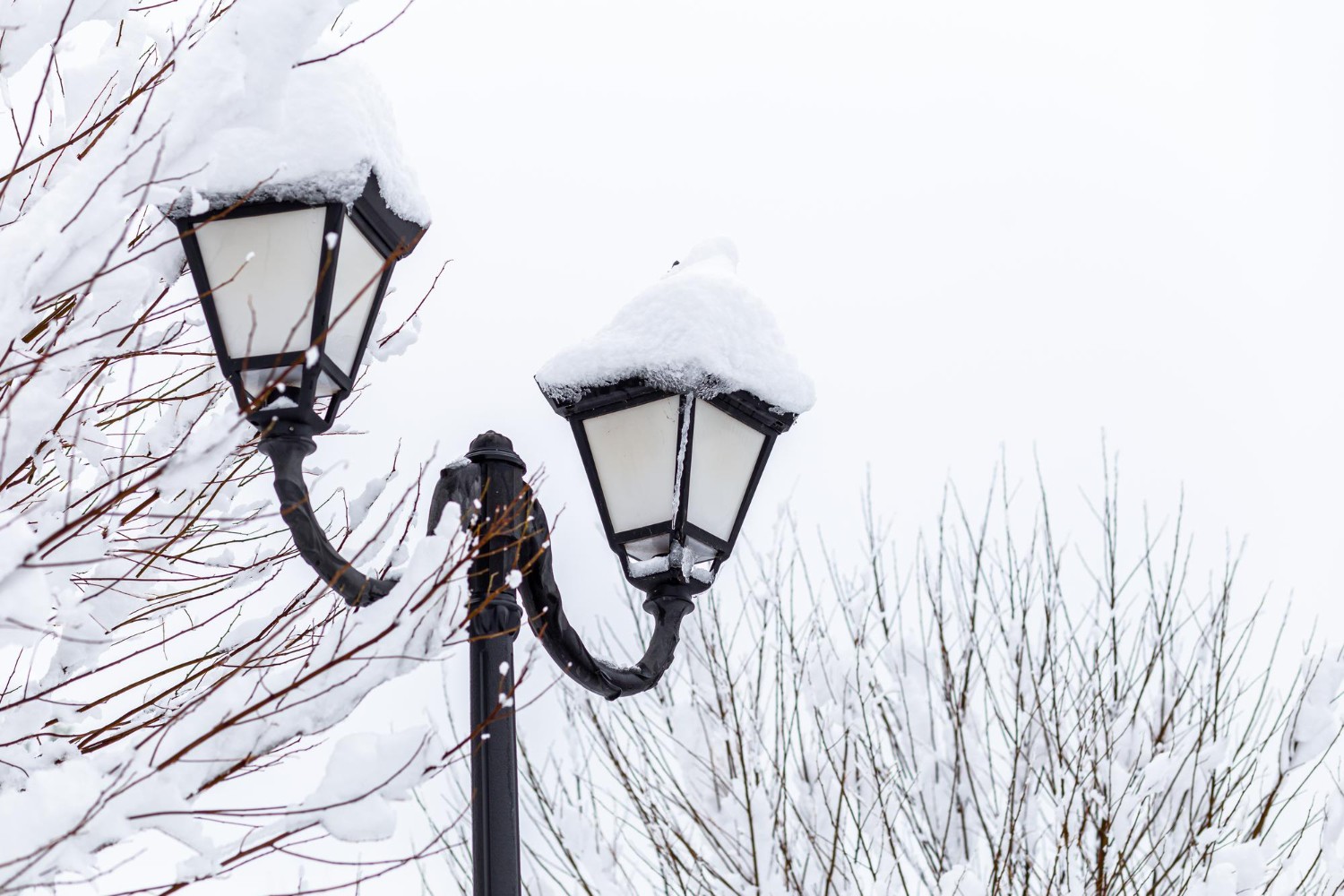 How Long Do Street Poles Last?
The average lifespan of a street lighting pole is around 50 years or more if proper maintenance is performed regularly. The lighting poles are created to be durable and can operate in any condition. They're an essential component to the proper functioning of public spaces because they provide illumination, enhance visibility, and increase safety in dark areas. This gives people using parking lots or residents in neighbourhoods more peace of mind each day.
Street lighting poles are often exposed to a variety of conditions such as direct sunlight, freezing temperatures, fluctuating temperatures, bad weather, or high winds. These factors can negatively affect the function of the lighting pole, effectively reducing its overall lifespan. They can cause further damage and stress to the infrastructure and any small nicks, scratches, or dents could potentially turn into bigger problems later on.
Once a pole has been scratched or exposed, its underlying structure becomes susceptible to moisture, dust, snow, ice, and other damaging materials. Corrosion will eventually settle in, weakening the overall physical structure of the lighting pole. If the problem remains unresolved, the corrosion could make the lighting pole fall down or become ineffective. Its instability will increase and its lifespan dramatically reduced. Moreover, it also endangers the environment and the people around it.
Why Is Lighting Poles Maintenance Essential In The Winter?
Creating a regular and established schedule for lighting pole maintenance is really important for the wintertime. Regular visual inspections should also be conducted and performed every few years to spot any repairs that may be needed immediately. In addition, street lighting poles should also undergo ground resistance testing that consists of checks and maintenance on power supplies, ground electrodes, and power grids.
When one of our specialists from the Nova Pole performs maintenance on these poles, every action and inspection is recorded. This is done to make sure that all services are accounted for and easily accessible for review. We'll also provide maintenance for non-routine situations, such as when someone reports a lighting problem or infrastructure failure. Since we document every maintenance we do, it makes it easier for us to spot the issue and deal with them accordingly.
Regardless of the circumstances, street lighting pole maintenance should be regularly taken on a consistent schedule, especially during the winter. This makes sure that safety is maintained in the area and the street light remains operational in the deepest snowfall or freeze.
At Nova Pole, we offer exceptional lighting poles and infrastructures for different spaces. Let's explore some of them in detail.
What Are Some Of The Tenacious Lighting Poles That Nova Pole Can Provide You?
Street lighting poles are only as effective as the equipment and materials that make them work in the first place. We're confident our different street poles can illuminate dark streets with industry-grade tubular steel and high-standard aluminum poles.
Depending on your preferences, our lighting poles come in a variety of designs and sizes to fit your needs. They include Davit poles, Tapered poles, Round Straight poles, and Square Straight poles. Each product has its own uses and functionality, but all will get the job done effectively.
Contact Nova Pole to install effective street lighting poles for your public space today. Learn more about our quality infrastructure products and ask us for a quote now!