Apr 11, 2022 - Replacing A Commercial Lighting Pole | Trust Our Lighting Poles Manufacturer To Get The Job Done Right!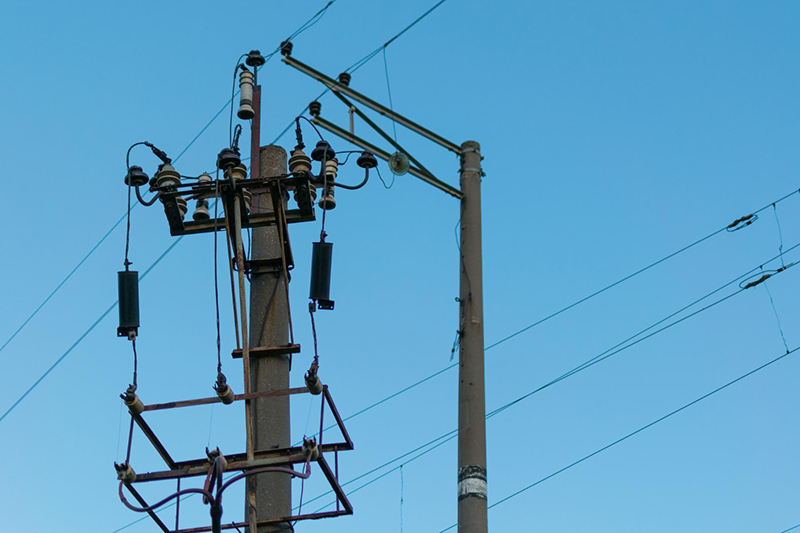 Commercial lighting poles go through a lot in different environments, especially if there are frequent bad weather conditions. These steel poles are constructed out of durable tubular steel material that can last for a very long time if you properly maintain them. However, damage and decay can gradually make these lighting poles less effective and a potential safety hazard in the neighbourhood. You want these utilities to provide power for homes and keep their electrical wires safe.
Nova Pole is a manufacturer of high-quality, effective steel lighting poles and signpost infrastructures for public and commercial areas. Our decorative street fixtures have helped deliver efficient electricity to many areas while enhancing its overall atmosphere. Decay is a common issue for lighting poles that have to withstand wind, rain, snow, ice, and a variety of other weather elements.
We'll go over the signs of replacement for a street lighting pole and what you can do to find a suitable replacement. Call Nova Pole today for on-time delivery and installation of effective lighting pole fixtures and sign structures for commercial areas.
How Do I Know If A Lighting Pole Is Decaying?
During a routine inspection, signs of lighting pole decay often include an overly dry, chipped, the gutted surface on the pole itself. If you need the paint to peel off or the lighting pole is discoloured, it should be replaced immediately. The surface decay mostly stems from various environmental factors like forceful gusts of wind, as well as heavy snow and rain. If your lighting pole is decaying, the deterioration can greatly affect the lighting pole's performance, making it a dangerous hazard to the point of damage or collapse.
This also extends the insulation of the lighting poles' electrical wires. If left unchecked, a decay in these parts increases the risk of severe electrical hazards in public areas. Decay can often erode the lighting pole's surface and when these wires become exposed, the electrical currents can transfer to nearby metal objects like manhole covers and fire hydrants. Touching these surfaces may lead to life-threatening voltage shock, so it's important to address any exposed wires or surface decays immediately.
Decay can also significantly affect the lifespan of a lighting pole. Let's go over how long commercial lighting poles can last on a daily basis.
How Long Do Commercial Lighting Poles Last?
Commercial lighting poles can work and last for a very long time, so long as the right materials are used to construct them and the proper maintenance is conducted. Aluminum or steel metal lighting poles can work for as long as at least 50 years if inspected and maintained properly.
The most telltale sign that a lighting pole is no longer functioning is when it experiences intermittent outages. This signifies that the pole has reached the end of its life and is no longer effective at lighting areas more efficiently. If a broken lighting pole is left neglected, it can create hazards for both drivers and pedestrians at night, who may need light to navigate the roads. Another sign is the presence of sagging wires, which may be present for a prolonged period of time.
Regardless of the lighting poles' condition, any issues should be inspected and dealt with as quickly as possible. If it needs a substantial replacement, then installing a new one is a top priority. As such, our durable lighting poles at Nova Pole can withstand any condition that comes from the environment.
What Are Some Weather Conditions A Utility Pole Must Withstand?
A utility lighting pole should be made with materials to withstand heavy snow, wind, rain, and ice. Although those are some of the more common weather elements a pole should be durable against, they should also be built to last for a long time and limit forceful impacts.
If the lighting pole is leaning on to one side, it should be replaced immediately as it becomes dangerous during thunderstorms or conditions with strong winds. A leaning lighting pole can easily snap or fall in severe weather, furthering the risk of fires and electrocution if it's not able to withstand the environment. To check the durability of your lighting pole, every manufacturer should enforce both visual and stability inspections for them in their service area. The number of poles installed in the area should dictate the frequency of inspections, one check per year should suffice.
Contact our team at Nova Pole today to install exceptionally strong light pole infrastructure. Work with us now to ensure your lighting pole can withstand any weather condition.