Dec 19, 2022 - Decorative Design Options For Light Posts And Signs
Fortunately, lights don't always have to be bland and inconspicuous; instead, they are meant to enhance the overall aesthetic and functionality of your building. We offer a broad selection of decorative street light poles and signs options. These include lighting pole bases, arms, and accessories as well as specialty decorative poles for a variety of lighting applications. These poles deliver both form and function.
We are confident that the quality of our products, along with the friendliness of our staff, will help you make an informed decision. Here are a few points to consider when selecting a decorative light post or a decorative sign: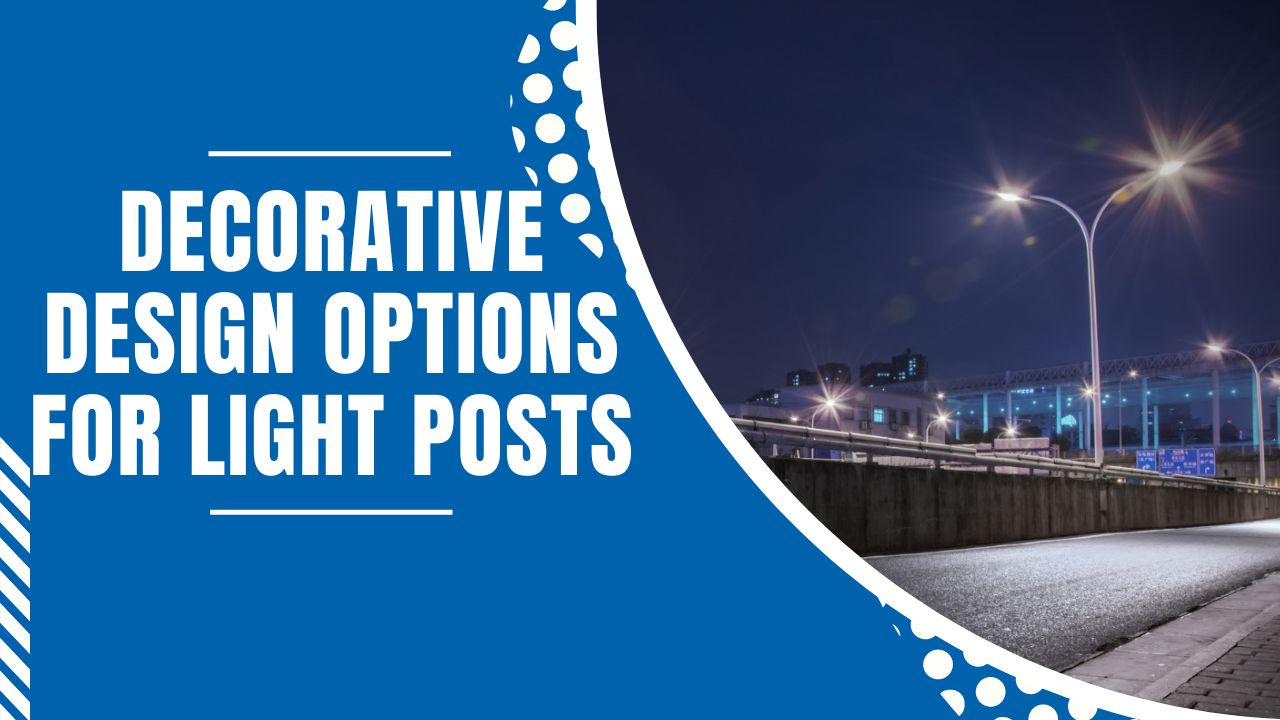 What are you looking for?
In order to design the ideal light post or sign, you need to start with a concept. Material, color, style, and size are all significant factors to consider when choosing a dress. Is there a specific purpose the sign serves, such as promoting a particular place or an event?
Is it branded?
Think about logos, colours, and design that match the purpose and concept you identified previously. Does it need to include a business logo or a specific picture?
What is your budget?
Know your budget, so our team can give you the best solutions within your budget.
With a clear design and budget in mind, you can consider each of the decorative pole degibs components:
Decorative Bases: Add a decorative base cover to your lighting project to complete it. Prior to finishing, the cast bases undergo rigorous preparation. Our Nova Poles can be powder coated and painted to meet your specifications.
Decorative Arms: The choice between form and function is sometimes tough, but whether it's an open space illuminated by area lighting or a building that requires specific types of lights, it isn't necessarily an either/or one. With Nova Pole's decorative tubular steel poles, complete with base covers, arms, and light fittings, you can easily maximize your design potential without sacrificing structural integrity.
Decorative Accessories: Our lighting accessories will help you deliver outstanding lighting applications. Designed to complement the overall look and feel of your application, our accessories support your lighting poles.
Lights don't have to be plain and inconspicuous all the time; in fact, these are meant to complement your building's design and overall aesthetic, while providing unparalleled function. Discover our selection of lighting pole bases and accessories that deliver both form and function to each lighting application. Call us at 1-866-874-8889 to discuss your design requirements.