Bolt Square & Circle Guide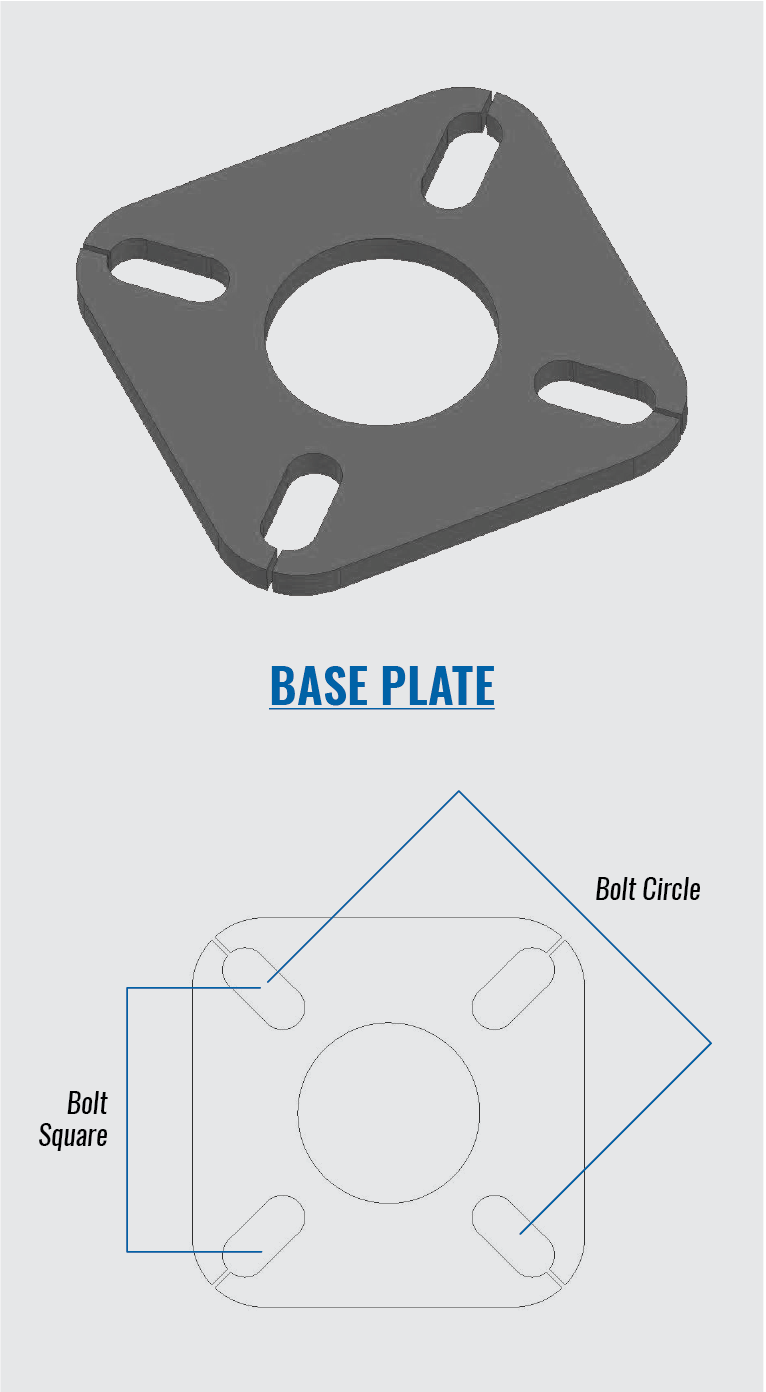 It is critical to ensure anchor bolt placement meets Nova Pole specifications. All anchor bolt references will be made using either bolt square or bolt circle — see definitions below. For any custom bolt square and circle, please contact Nova Pole prior to ordering.
Base Plate
Welded to base of pole shaft; base plate allows pole to be mounted to anchor bolts.
Base Circle
Diagonal measure from centre of one anchor bolt to another.
Bolt Square
Measure from one anchor bolt to another adjacent anchor bolt.