Installation Guide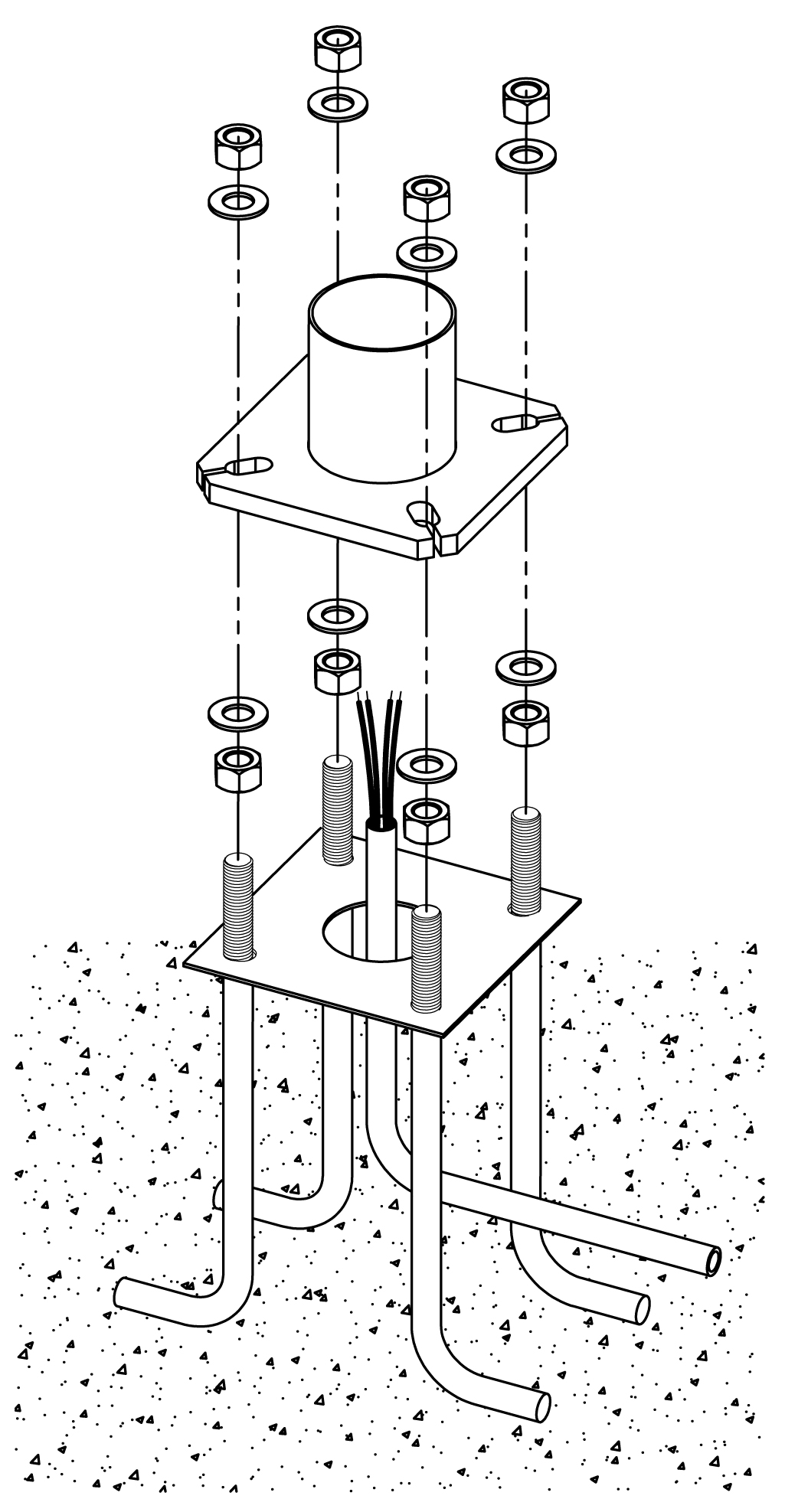 Installation Guide provided for reference only. Nova Pole assumes no liability whatsoever, neither expressed or implied with regards to pole installation.
Install the anchor bolts using template, with conduit, through the centre. Concrete should be to the bottom of the thread on the bolts.
After curing, place the leveling nuts on the anchor bolts and screw to the bottom. Install washers, also.
Use a level to adjust the nuts to the same height.
Lower the pole onto the anchors using nylon slings, not chains.
Install washers on the top of the baseplate.
Install nuts and tighten them to the correct ft/lbs.
Level the pole and install nut covers or base covers.